About Me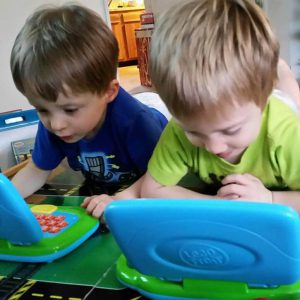 Hi, my name is John Horoszewski(I accept no legal responsibility for any injuries incurred while attempting to pronounce my name).  I am a multi-disciplined Front-end Web Developer and UI Designer.  I am the father of 2 amazing and crazy 8 year old twin boys and I am luckily married to my wonderful and patient wife of 11 years.  I was born in New Jersey and have spent most of my life here, I currently live in Hopewell, NJ right between Princeton and Trenton.
I actually started my artistic career studying animation and graphic design at the Joe Kubert School of Cartooning and Graphic Design in Dover, NJ and then moved to the Art Institute of Philadelphia where I completely fell in love with working on computers while exploring Photoshop and 3DStudio Max.  After I completed school I followed a career into graphic design which trickled into Web Design and Development where I found my true passion.  I have been coding and designing ever since and have never looked back.
I truly enjoy learning new development and designing techniques and being able to share what I have learned with anyone else who is interested.